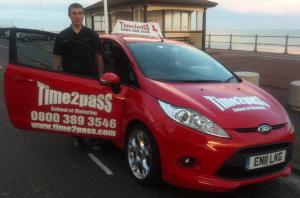 Time2pass was started by Neil Chegwin, a grade 6 driving instructor, who has spent his working life in the driving field: Initially as an Emergency Medical Technician and driver of accident and emergency ambulances in London since 1984.
He has advanced driving certificates from the ambulance service for emergency blue light driving, the Institute of Advanced Motorists (IAM), the Royal Society for the Prevention of Accidents (RoSPA) and the Driving Instructors Association (DIA).
He is therefore very experienced in all types of driving and dealing with whatever situation occurs, keeping calm and focused at all times. This is especially helpful for new and nervous pupils to feel relaxed and able to focus on their driving.
Safe driving for life… so the ambulance service doesn't have to save your life!