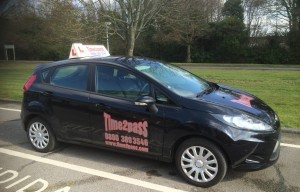 Ive been a driving instructor for over 25 years, many good memories during that time. Especially teaching students, one over 92 years of age pass first time and one of the smallest people just 31/2 feet!
I am a cheerful calm and very patient person by nature and enjoy the challenges that teaching new people to drive brings.
I feel that I have excellent communication skills and some very positive feedback from previous students who I taught to drive with success. I am very flexible and do not have any restrictions on working hours and understand that the needs of pupils comes first, so I am able to vary my times depending on the person.
Having always enjoyed driving myself I feel that I am able to share my passion with new learners and allow them to enjoy what they are learning.