With Time2pass School of Motoring in association with William Parker Sports College.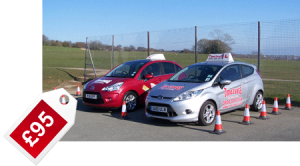 It is with thanks to William Parker that we are able to offer young drivers, of 16 years of age, this invaluable driving experience of a six hour driving course.
The aim of the course is to give new drivers the chance to learn how to manoeuvre a car in a safe and controlled environment without the worry of other drivers being around. This will ensure that when the new driver enters onto the pubic roads they will hopefully feel more confident as they will already have good control of a car and a basic knowledge of road signs and markings.
The driving course lasts for six hours and is delivered in two three hour sessions. Initially, you will gain control of the vehicle in forward and reverse gears. Then, to improve your skills we will introduce a circuit of cones to steer around. When you have become competent in these skills, we will progress to moving off on a hill to reinforce clutch control. Now that you are able to control the car, you will be taught the manoeuvres which are included on the driving test; a turn in the road; reverse around a corner; bay park and parallel park.
All of the lessons will involve an explanation of some of the theory that will be necessary for your first few lessons out on the roads, for example traffic markings road signs, speed limits, sequence of traffic lights. At the end of the course you will receive "The Complete Theory Test" on PC DVD-Rom, which includes theory test questions, the hazard perception test and the official Highway Code in order to help you pass your theory test.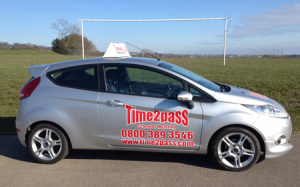 Once you have completed the course, if you then decide to take driving lessons with us, your first five driving lessons will cost just £60.